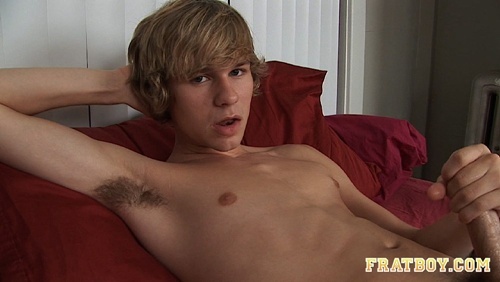 I don't know if I am proud to admit this or not, but I am the owner of three Fleshjack's. Yup. I still get laid plenty, but if you are as horny as I am, there is nothing better than picking up a Fleshjack when I don't feel like tricking.

Tommy Anders is also a fan of his Fleshjack, as he shows us in this video for Fratboy.com!

Click here to watch the entire video of cute twink college boy Tommy Anders and his Fleshjack!