Browsing all articles from July, 2010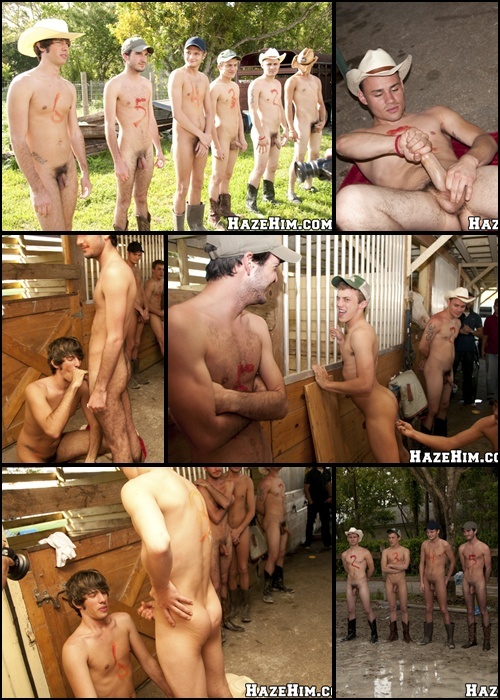 This is one of the latest updates from the hugely popular site Haze Him!

The guys at Haze Him call this update "Pledge Rodeo" as this local fraternity likes to use a farm to do the hazing of their young college frat pledges.

On this farm they do fun yet humiliating shit like naked bareback riding, naked pig chasing and other crazy shit. What the winners don't know is that they will get their prizes in the horse stable. Click here to watch the full Haze Him video, including the prizes!

Want to see more things like this? Become a member of and get instant access to Haze Him right now for just $4.95 using this special link!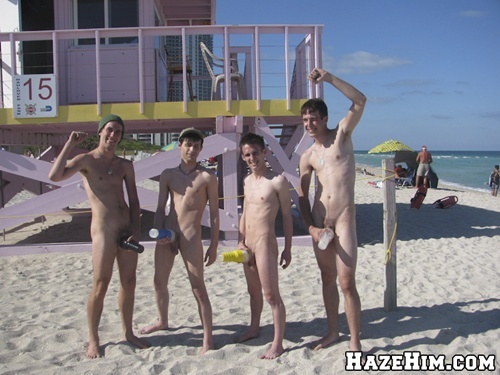 Haze Him has another great video submission! This time around its college boys that are on spring break and decide to have some extra fun with their Fleshjack's. In fact, the same toy that I have, Ice Jack, makes appearances in the video. I have a special link to save 10% off your own Ice Jack — click here to get the discount!

Anyway, the boys start off by jacking off with their Fleshjack's in South Beach. I am shocked they were not arrested. Later that night they are cruising around Miami and the boys in the back seat are fucking their Fleshjack's again!

Finally, they get back to the room and they are so worked up that they just decide to start fucking each other!

Watch the video by clicking here!

Special offer: join Haze Him now for just $4.95!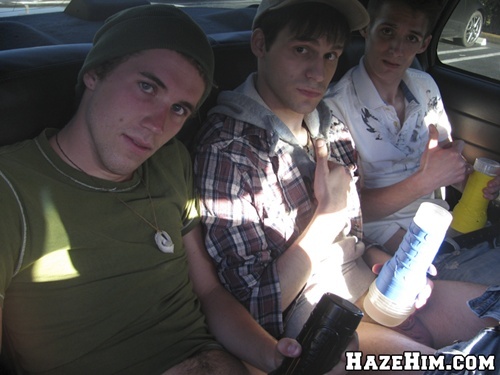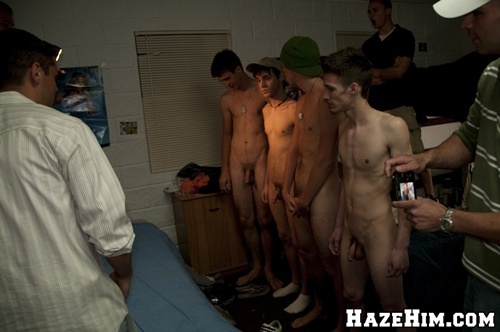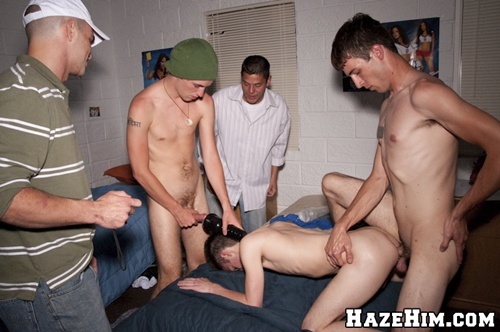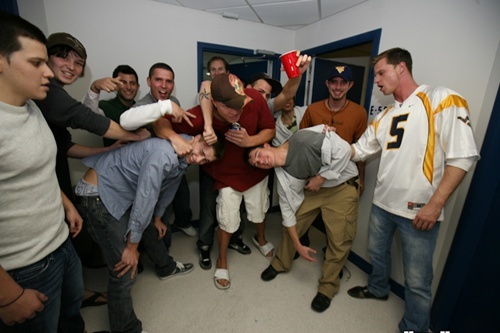 Haze Him gets the craziest submissions! This submission is from an unnamed fraternity and their location is not given. It starts off with an innocent enough frat party that quickly turns kinky.

The pledges really want to get into the frat and agree to do all kinds of crazy shit. This time, they agreed to do some jello wrestling. Before long, they were stripping out of the clothes. By the end, two of the older frat boys are giving two pledges their very first dicking!

Click here to watch the full video.

Visit Haze Him to watch preview videos for each update. If you like what you see, sign up and get instant access for $4.95!