Browsing all articles from February, 2011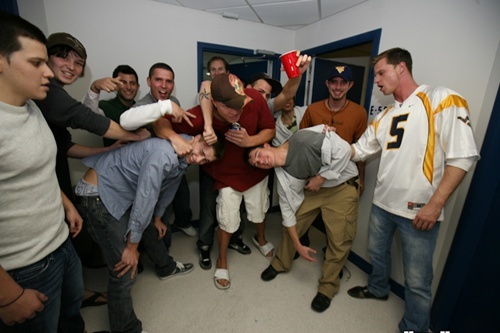 Haze Him gets the craziest submissions! This submission is from an unnamed fraternity and their location is not given. It starts off with an innocent enough frat party that quickly turns kinky.

The pledges really want to get into the frat and agree to do all kinds of crazy shit. This time, they agreed to do some jello wrestling. Before long, they were stripping out of the clothes. By the end, two of the older frat boys are giving two pledges their very first dicking!

Click here to watch the full video.

Visit Haze Him to watch preview videos for each update. If you like what you see, sign up and get instant access for $4.95!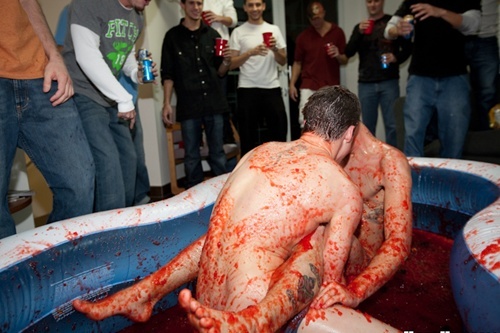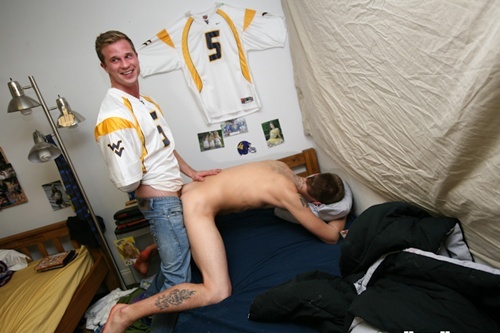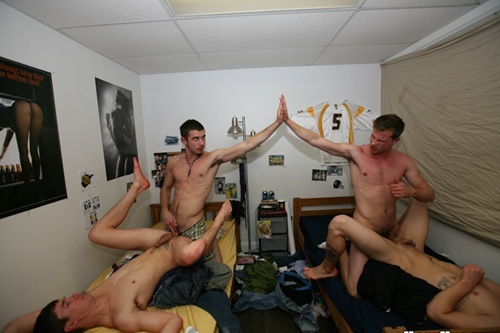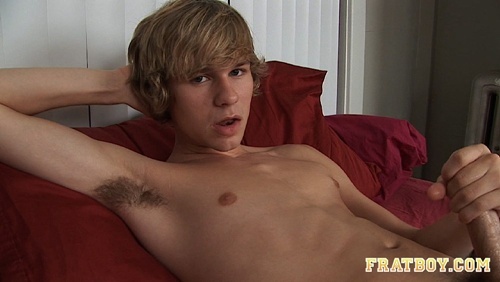 I don't know if I am proud to admit this or not, but I am the owner of three Fleshjack's. Yup. I still get laid plenty, but if you are as horny as I am, there is nothing better than picking up a Fleshjack when I don't feel like tricking.

Tommy Anders is also a fan of his Fleshjack, as he shows us in this video for Fratboy.com!

Click here to watch the entire video of cute twink college boy Tommy Anders and his Fleshjack!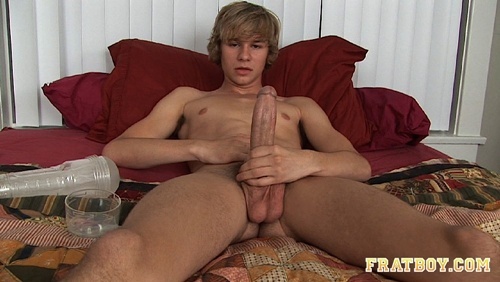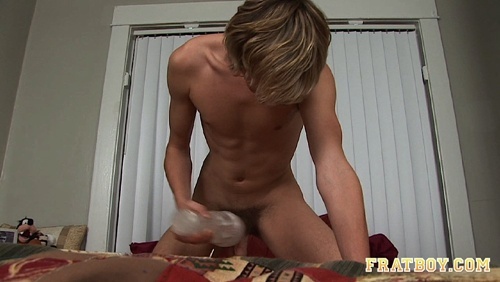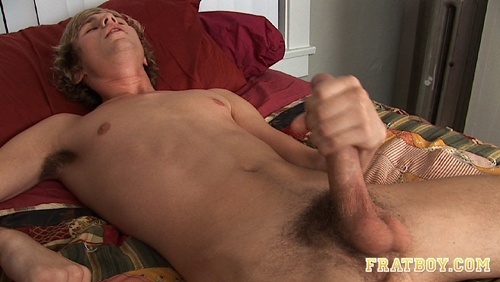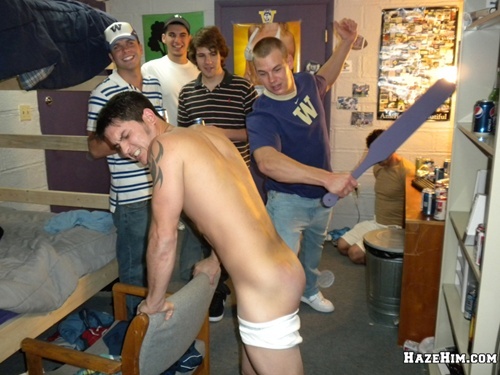 Just when I think I've seen it all, Haze Him puts out another video that makes me say WTF and seriously question college kids of today!

This video is from a fraternity where one of the frat boys apparently has some kind of cookie fetish. OK, maybe he doesn't — maybe he's just concocted another way to fuck with the pledges!

First the pledges get spanked by the fraternity's paddle.  Then, they have to stand around a chocolate cookie that is on top of a trash can and jerk off onto it. Gross, right?  Get this … then a pledge has to EAT the cookie.

So gross. So hot. I don't know what to make of it, but my magic wand did raise in my pants, so if my cock is voting, it says this video is HOT!

Click here to watch the Cum Cookie video!

If you like crazy but sexy shit like this, then you should sign up for Haze Him. They have a special offer going on where you can join and get instant access for $4.95. Click here to get the special price!